PRODUCTS --> GOBBLER OFFICE EQUIPMENTS
GOBBLER OFFICE EQUIPMENTS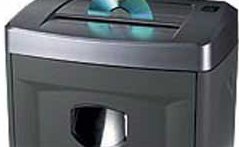 High Security Paper + CD-ROM + Credit Cards Shredders:

Sensitive Documents, Sensitive Data has become a concern for each and every office today.
There is every possibility of information theft in your office which you may not be aware of. When you throw away your waste Documents, Letters, Papers, Computer Discs, CDs, Credit Cards Etc., there is every possibility that the information contained on them can be read and misused by others.
Hence it is necessary that you properly shred and destroy all your documents, CDs, credit cards, discount cards before disposing them.

Here is where our shredders come to your rescue. Our shredders are world renowned imported shredders which shreds papers, documents, computer discs (CDs), credit cards, visiting cards etc. into very small unreadable pieces.


LAMINATION MACHINE
Gobber Laminators are ideal for laminating photographs, documents and digital prints. The innovative and versatile line of Laminators will compliment any home or office environment.


A4-A3 Documents Laminators – LA-45 / LA-32 – Series
Power (red) and Ready (green) indicated
Temperature adjustable / Gold
2 roller laminating machine A4 & A3
4 roller laminating machine A3
BINDING MACHINE
Plastic Comb Binding Machine

Specification (B2958 and VB080 Series), Max.Binding Length: Upto A4
Hole Distance: 14.3 mm, Qty. (Hole): 21, Hole Size: 3.8 mm
Comb Opening Range: 6-32 mm / 6-18 mm,
Max. Punching Thickness Time: 14 Sheets (80 gsm) / 150 Sheets (80 gsm)
Max. Binding Thickness: 540 Sheets (50 mm) / 150 Sheets (18 mm), Net Weight: 3.75 Kg / 1.95 Kg
Dimension: 388 x 260 x 160 mm / 368 x 230 x 250 mm, Margin: 3,4,5,6 mm Adjustable

Thermal Binder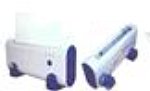 200 sheet Thermal Binder
Built-in-paper clamp producing perfect Bind
10-minute over-heat protection stop-watch
Buzzer Sounds upon Binding Completion
Slim outlook with sturdy foot support
Ready in 3 minutes
Blinking LED Showed Binding Cycle
Built-in Cooking Rack
One Hand Operation

Specifications GL B4 – 01

Max.Entry Width: 330mm,Binding Range (75 gsm): 1 mm (10 sheets) a to 25 mm (250 Sheets).
Dimensions, mm (LxWxH): 394 x 140 x 100,Net Weight (Kgs): Approximately 1.5 Kgs.
Warm up time: About 3 minutes,Operating Voltage: 220~240 V, 50/60 Hz.
Current: 1.3 A,Temperature Control: Not Available.
Recommended Duty Cycle: 20 min.ON / 30 min.OFF after READY lighted up (230V).

A4 and A3 Rotary Trimmers

For professional use in the office or at home, for arts and crafts or at school, Rotary trimmers are extremely easy and safe to use, and assure that paper, photos, sheet, materials etc. are precisely cut to the desired size.

WARRANTY:


The other products viz Shredders, Lamination Machines, Binding Machines carries replacement warranty of 1 year against any manufacturing defects.

TOP