LCD PROJECTOR
ULTRA PORTABLE MULTIMEDIA LCD PROJECTOR

Light weight and compactness for greater portability.
Bright images even in a well-lit room.
High-quality UXGA/WXGA compressed projection with DIRT.
Two D-Sub input terminals.
Power off and go.
Digital keystone correction.
Digital zoom make settings up more flexible.
Fan control system reduce unwanted noice.
3D AUCC for high-resulation image.
Security functions.
Blackbord(Green color) mode.
Countdown/Immediate projection selectable.
Separate RGB panels for faithful color reproduction
Progressive scan with 3-2/2-2 pull down.
User-controllable 10-bit Digital Gamma correction.
MULTIMEDIA LCD PROJECTION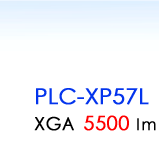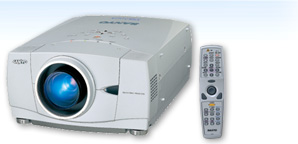 State-of-the-Art Picture Quality:
Bright 5,5000 lumens.
Long-life optical components.
3-2 Pull-Down Progressive scan.
High 1,000:1 Contrast Ratio.
10-Bit 3D Digital Progressive Circuit.
More Image Enhancing Technologies.

Network Functions :(Optional)
Projector Management and Control over a LAN.
PC Image Transmission.



Flexible Set-Up:


One-Touch Interchangeable Lens System.
Digital Keystone correction.
Up/Down Power Lens Shift.

AUDIO VISUAL SYSTEM
Useful in Educational Institutions, Conference Halls, Corporates, Hotels, Theatres, Public Addressing places, etc.

MULTI CHANNEL POWER AMPLIFIER


Power amplifiers are ideal for theater, hall, and conference room installations.
Four high-power channels.
Switchable stereo, parallel, or bridged operation.
Versatile connectivity and high-pass filters for a variety of applications.
Distribution drive capability for parallel multi-speakers systems (XM4180).
Monitor/Remote connector for remote monitoring and control.


Two-Way Design with Outstanding Linearity and Broad Coverage
"Wide waveguide horn" produces an ideal spherical wave that
delivers consistent acoustical energy and flat frequency response.
Magnetic shielding allows placement near monitor displays.
WARRANTY:


The products supplied by TECHNO Consultancy Services carries one(1) year warranty against any manufacturing defects. After Sales service is taken care off by principals.


TOP